This stunningly unique, modern art Dandelion urn is handmade from rare, Italian-sourced wood and is an elegant way to memorialize your loved one. The lightness of the inlaid dandelion enhances the urn with delicacy and enchantment. With full respect for the meticulous Inlay Technique, the Dandelion design is made by hand-cutting thin pieces of wood, placing them together into the design and finally apply them to the surface of the box. The precision of the inlay and the elegance of the hand painted touch meet to create a work of art. The interior is lined with soft Florentine velvet and can be provided with removable trays suitable for a variety of personal keepsakes, letters, jewelry and watches. Our wood is sustainably sourced and highly respectful of environmental biodiversity. 
Features:
- Capacity: can hold up to 220lbs in pre-cremation weight | 220 cubic inches 
- Dimensions: 8 3/16″ W x 8 3/16″ D x 8 15/32″ H

View full details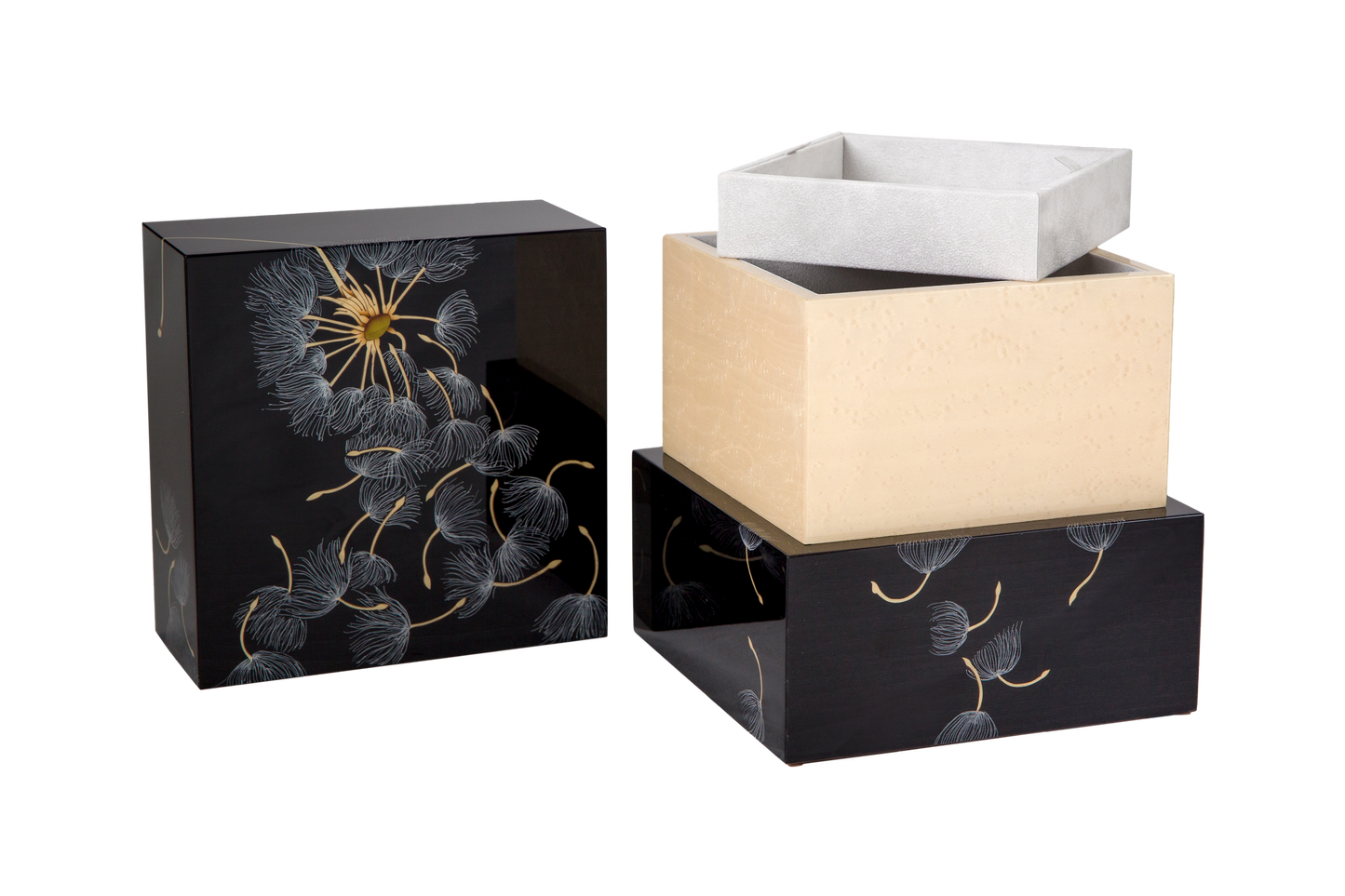 Contemporary Design
We created our collection to seamlessly fit in within a modern home while honoring our loved ones.
Our Best Selling Urns