Handmade by artisans in Italy, the Bailey pet urn is made from rare, sustainably-sourced wood and is a wonderful way to memorialize your furry loved one. Available in 5 colors: Black, Blue, Green, Pink and Purple. The interior of the urn is made from mahogany wood where you'll find a plastic bag closed with an elegant black satin ribbon. The urn opens with 4 screws from the bottom. 

We offer a silver dog bone pendant (pictured) or heart pendant (see group picture) for you to choose.
Features:
- Capacity: can hold up to 28lbs in pre-cremation weight | 28 cubic inches 
- Dimensions: 3.5″ W x
3.5
″ D x
3.5
″ H
View full details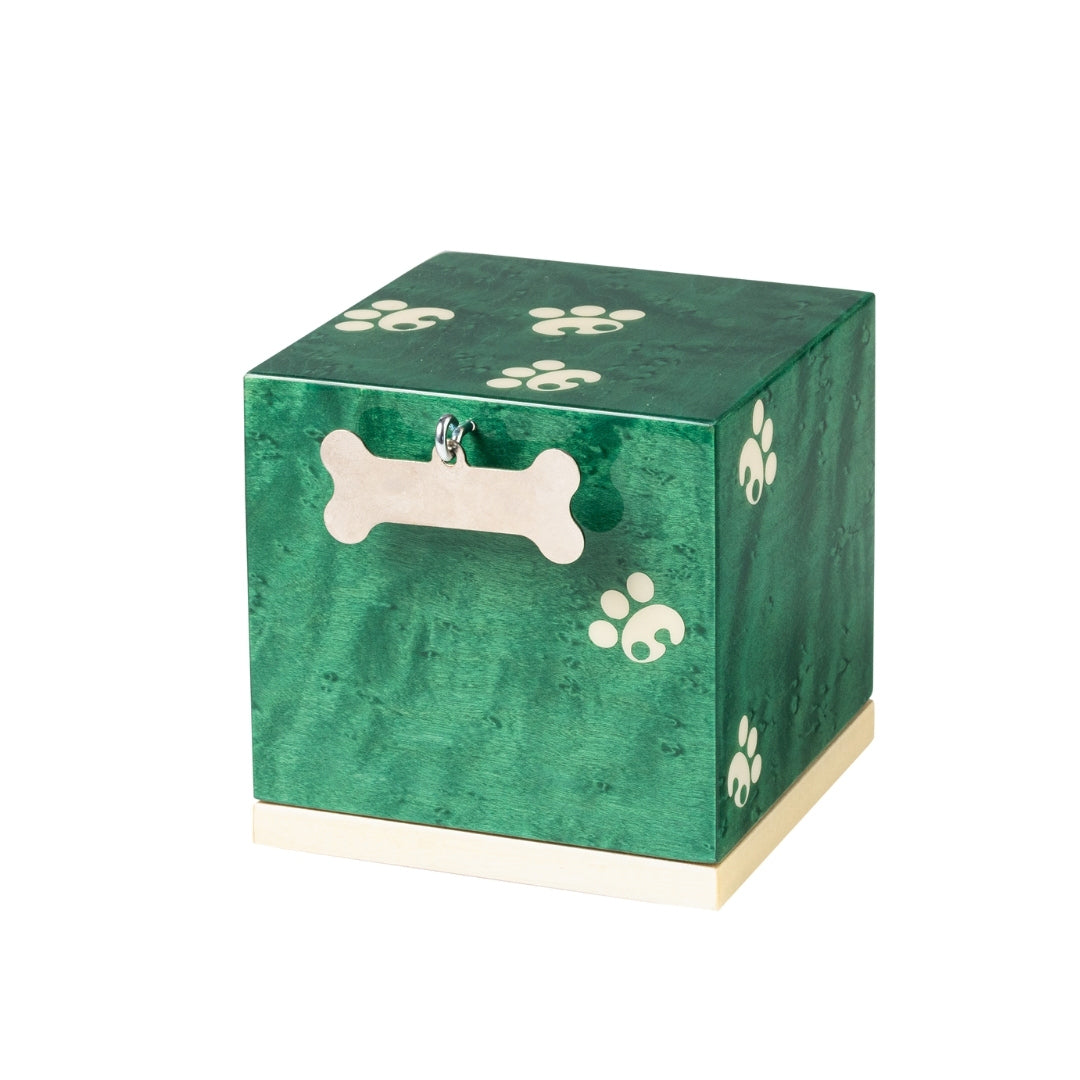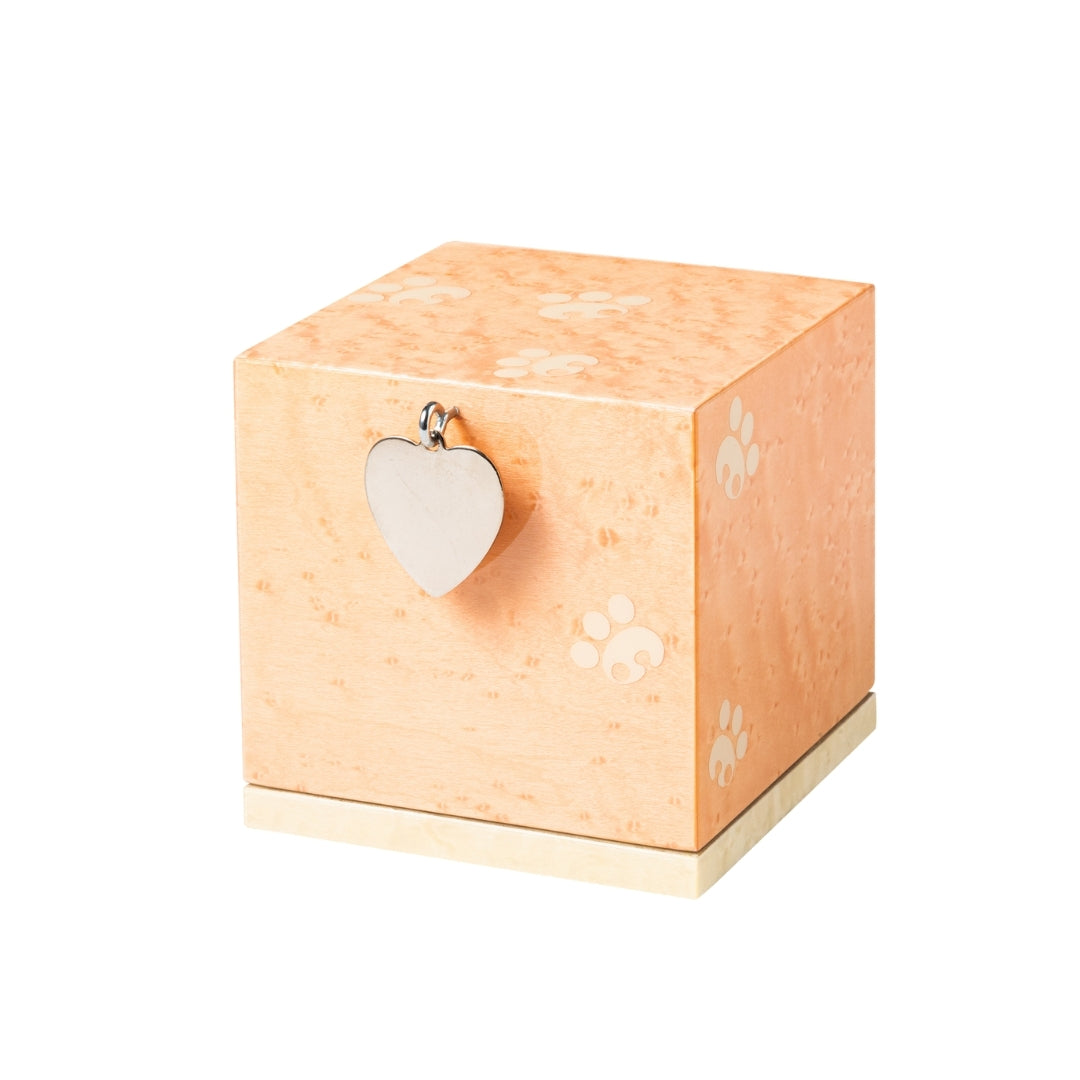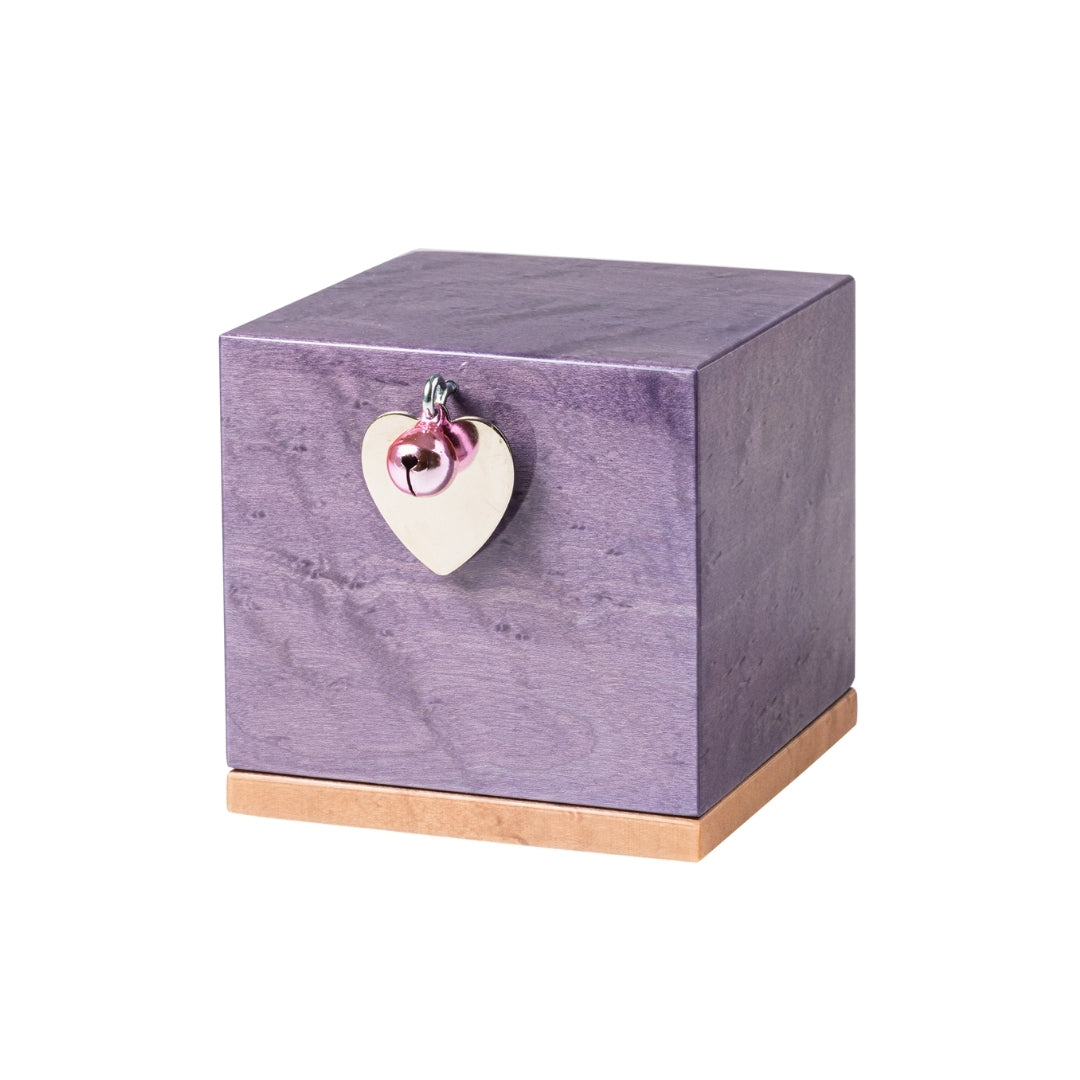 Contemporary Design
We created our collection to seamlessly fit in within a modern home while honoring our loved ones.
Our Best Selling Urns